Gifts for Men | Tips for Choosing The Right Gift
Gifts for Men | Tips for Choosing The Right Gift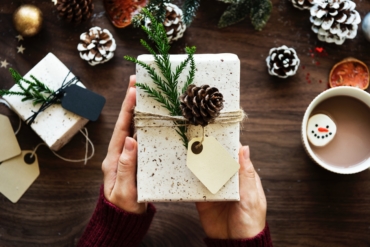 You know you're in love with this man when you're constantly on the verge to want to shower him with the most of your love, affection and the best kind of support you could ever give.
From dropping by his favourite cafe to get the best possible cup to warm his mornings — to voluntarily ironing his shirts to lessen the burden of him doing so before he goes off to work.
You only want to offer the best for him — whatever it is just to brighten his day a little bit more, or possibly even, make his day (It's really the trivial things that matter).
You could even try appearing at his door with a red ribbon on the top of your head to surprise him — because, who knows, you could be the best form of a gift he could ever ask for.
Jokes aside (No, but really, you could try), you want to give him something memorable and special, delivering the message that he means the world to you.
Which brings you to this point here:
"What could I possibly give him that he would like — or to, even more, appreciate?"
Well, here's where our tips come in.
10 GIFTS TO GIVE TO THE MAN IN YOUR LIFE
So before creating that list that could possibly drown him with your immensely huge amount of love, here are just two tips to keep in mind while planning him a gift:
1. Make it simple, convenient and comforting: show how much your car for his daily routines with simple gifts that create convenience and
comfort with your little forms of support — a way he'll know that you're a keeper.
2. Show you're attentive: know what makes his day, what he loves and his interests. Nothing shows love more than knowing what he truly cares about and showing that you — the love of his life, has paid attention.
1. A SHIRT OR SWEATER
A sweater or a shirt as a gift is a perfect gift for any man — whether it's just a basic tee, one printed with his favourite animated character or of his favourite tv series. You could also consider a simple, comfortable sweater perfect for cold weathers, movies and hangouts.
It's the comfort and warmth that you get to portray in a gift for him. Consider his favourite colour, interests as well as the frequent places he goes to on a daily basis when choosing the perfect shirt or sweater out — see what fits best for him and suitable for everyday use.
What better than to find a shirt that screams boyfriend material?
2. A WATCH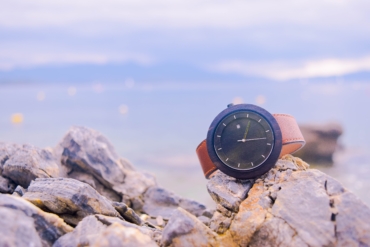 Imagine being in trouble one day: someone is face-to-face with you, about to counter-attack in an argument and push you down into complete failure. They raise a hand, ready to attack. You shudder in fear and close your eyes ready for the pain. Suddenly your man steps in, grabs their wrist, and so handsomely, mutters to them,
"No one hurts my girl — not on my watch."
That's when it hits you-you realise how important a watch could be in his and your life in situations like these. How possibly cheesy could it get? Convenient and simple, a watch is something that both sexes are in for daily use — a great support to ensuring schedules and daily routines in your man's life and at the same time deliver a fashionable accessory that fits into many occasions.
A sweet gift that offers time, as well as convenience, your man would love this gift suitable for his everyday life.
3. A HOME-COOKED MEAL
Something a man could never deny to love and appreciate from their own lover— a home-cooked meal. It could be anything: a home-made dinner, breakfast in bed or even just a packed lunch for work. You could be an experienced chef or even cooking for the very first time, but one
thing is for sure is that your man is going to love it wholeheartedly. However, with a handful of love, a cup of warmth and a whole packet of effort from scratch, you're going to fill both his stomach and most importantly — his heart.
Home-cooked meal recipes can be found throughout the net, from easy to moderate recipes and require careful preparation and care for when you cook. The effort, time and care you used to create the meal just for him will show him how much he means to you — and he will be sure of how much you care for him.
It's true when they say that to get to a man's heart is through his stomach. Undeniably, a gift that is a romantic, comforting, and sweet to the core.
4. A NECKTIE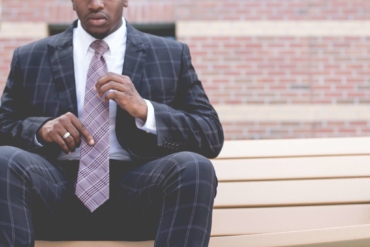 A classic gift for men.
A gift that symbolises professionalism and has become an accessory known for respect at first glance — creating a sharp, humble yet classy appearance; a fashionable item that creates a clear statement to those around.
Neckties have been used on many occasions: ranging from being casual to formal; used during everyday outings, festive events, coffee meet-ups and even for office meetings. They come in different designs, techniques and colours that differ in significance.
Which becomes a great gift to show you want to exert a strong image of him to others.
Not only that, lucky for you, this can become an excuse for you to get up and close to your man by helping him tighten and fix it before he leaves for work in the morning — he's going to think you're classy and skilled in the art of neckties.
5. A BELT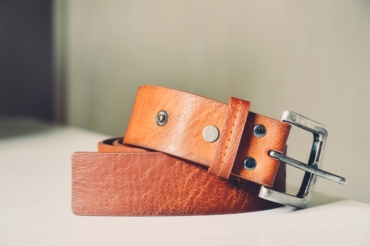 Another fashion accessory for men — used to get a smart and sharp look, fitting for many different outfits and a useful item, you could consider as a gift for him.
Similar to the necktie, a belt is suitable to be used on many different occasions, used during festive seasons and a variety of scenarios — one that could be used daily and is a convenient item for your lover for everyday use; most definitely for his loose pants.
When in plans of getting one, be sure to find one fitting his size; one with a suitable, eye-catching yet simple design that reflects on his clothing style and of a good, lasting quality such as leather —
A simple, stylish gift that he would appreciate.
6. A GETAWAY FOR HIM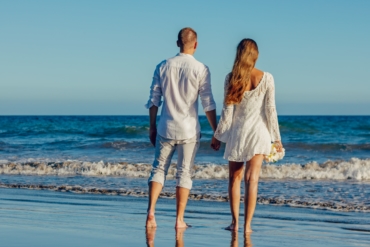 In between all the errands, work, responsibilities and commitments that your man has to juggle with every day, one of the best gifts you could offer is to plan something for just the both of you:
a time to relax, unwind and most importantly, focus on his wellbeing — whether for a day or two or even just for the weekend.
Whether it be a staycation at comfortable local Airbnb, a long drive to a different state and town or even a weekend away to a different city or countryside — this can be the time to focus on him and yourself as well, away from the busy lives you both have — a time for just the both of you.
Being able to travel, go for adventures and being able to experience many different places with your loved one can be one of the most memorable
experiences that one would have or even desire.
The list of activities can go on forever — from trying new food, challenging yourselves to extreme sports to trying new things you've never experienced before together.
Being able to plan one just for your man in your life, to be able to create all the special memories together — is a really special gift he wouldn't be able to forget in his lifetime.
7. AN EVERLAST NOTEBOOK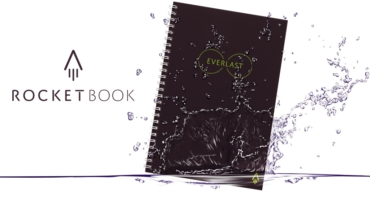 Image is taken from kickstarter.com: https://www.kickstarter.com/projects/642311833/everlast
A notebook that can stay by your man's side for a lifetime.
Perfect for plannings, notes, drafting, writing and idea sketching made easy with a notebook bearing professionalism, convenience and a slick design. the Everlast Notebook becomes a perfect gift for any man of any field of professionalism — be it a doctor or a designer, an item encouraging productivity.
Coming with a Pilot Frixxon Pen to write, work can easily be uploaded with a click of the phone camera — with pages transferred efficiently and quickly to email or familiar online storage systems such as Google Drive, Dropbox, iCloud, Slack and Evernote. Its reusable pages has become the main highlight for the item.
Convenience and simplicity in a notebook — a gift fitting for a man in the digitalage.
8. A PAIR OF SHOES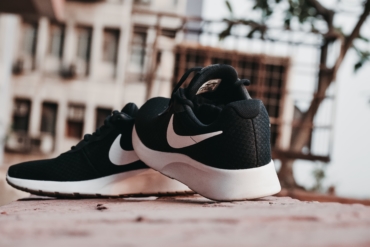 Shoes for decades have become an important functional fashion statement from casual to formal occasions; coming in different functionalities, colours, shapes and sizes.
It's not just a normal item, it's a necessity.
A comfortable, reliable shoe can be a great gift to kick off with for him. Whether it's a pair of slip-on's or a pair of Converse, your range of shoes can go from mountain hiking usage to shoes perfect for a pleasant walk in a park.
Take note of colours and types of shoes that would suit him and the kind that he could use often so that he could look his best walking in them —
From looking classy to looking sporty — a good pair of shoes can make any man happy.
9. A GIFT FOR A HOBBY ENTHUSIAST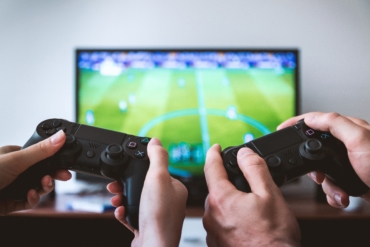 This is for the lovers who's men are huge hobby enthusiasts.
Your man could be a huge gamer, a professional golfer, a sportsman, a hiker — or at a greater extent, all of the above.
This is where you get to show your part of being an attentive lover — you know what he loves, what he spends most of his time on during his free time or even collect or has done since he was a child.
Whether it be a new console or the latest Hitman he has always talked to you about wanting, a sports gear or equipment he has been looking at for months or even an upcoming basketball tournament happening soon in town — a gift that compliments their hobbies or even brings huge support to it will send the message clearly:
— that you're supporting and acknowledging his dreams and hobbies. You care and you've paid attention.
These would mean a lot to him and your relationship.
10. YOUR FULL LOVE, ATTENTION & SUPPORT
Lastly, a gift that does not have a price, but comes from your whole sincerity; a gift that can be given every second of the day and cannot be replaced with just anything in the world easily — a gift only a lover could offer to the man he loves:
Your full support, love and attention.
They're the trivial things. From saving him the last piece of chicken from your favourite fast-food chain, sending him a cute cat photo you found on Facebook to make him laugh, calling him up to make sure he has eaten, taking care of him at times when he is sick or even helping him find a lost sock in his room.
They're also the bigger things. Being there when he needs you, giving your time and day and being the friend and lover he needs, to become the person he can talk to about everything, to find comfort and love in and lastly, to become the person he wants to go home to.
The kind of gift that is limitless and could come in many different forms:
Your man wouldn't ask for anything more.
Related Post